About the Charity
KINDWORKS INC
At KindWorks, we look to inspire action for a kinder world. We are a nonprofit that meets pressing community needs and builds community by mobilizing individuals in volunteer service.
Partnering with What's Your 50, KindWorks is helping deserving families in our community by lending a helping hand and furnishing their homes. Sometimes it is a new home set-up, and other times it is updated their existing home. We do it while they are away and surprise them with this wonderful gift when they arrive.
We are going to bring you along of the process, as we select a family, decide on the furniture, complete the make-over and reveal it to the family.
In 2018 we began partnering with My Sister's Place to prepare warm and welcoming, fully furnished homes for the brave women and children whom they serve.
In 2019 we were thrilled to add some home setups for families who were starting over after having been homeless for a time.  One such family came to us through Stepping Stones Shelter (and was sponsored by the law firm of Stein Sperling), and another was a family whose plight had been highlighted in the Washington Post.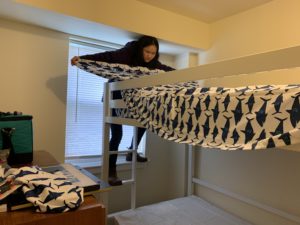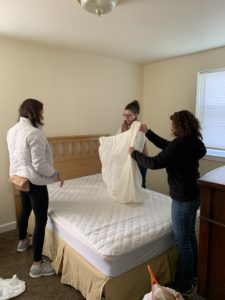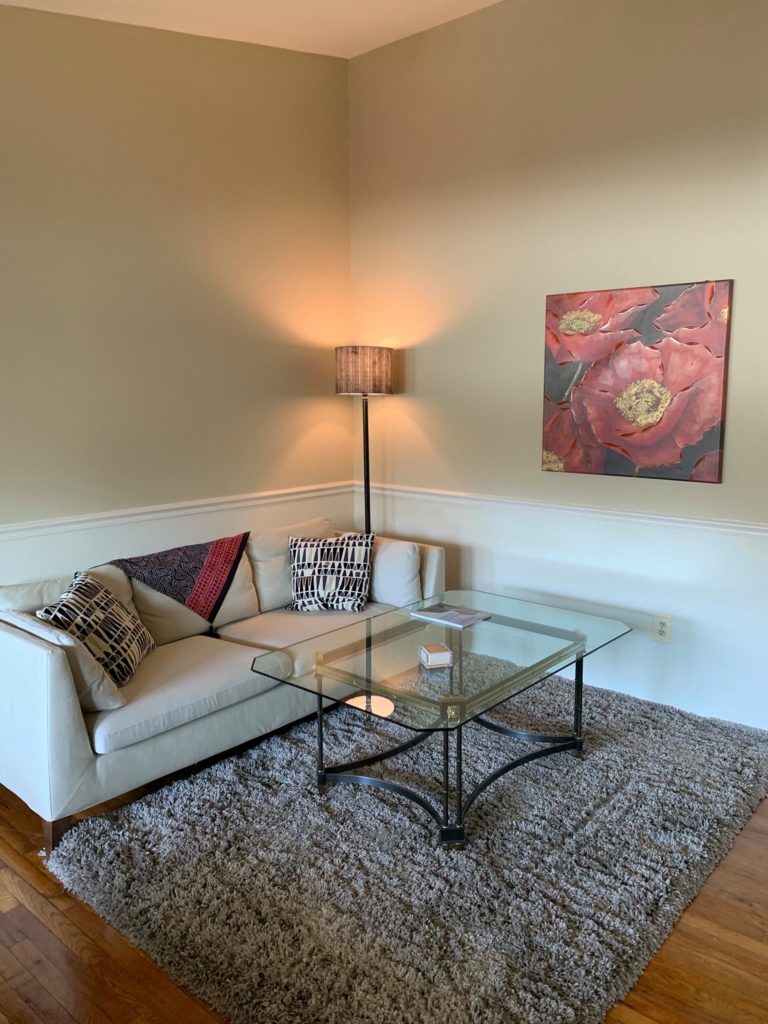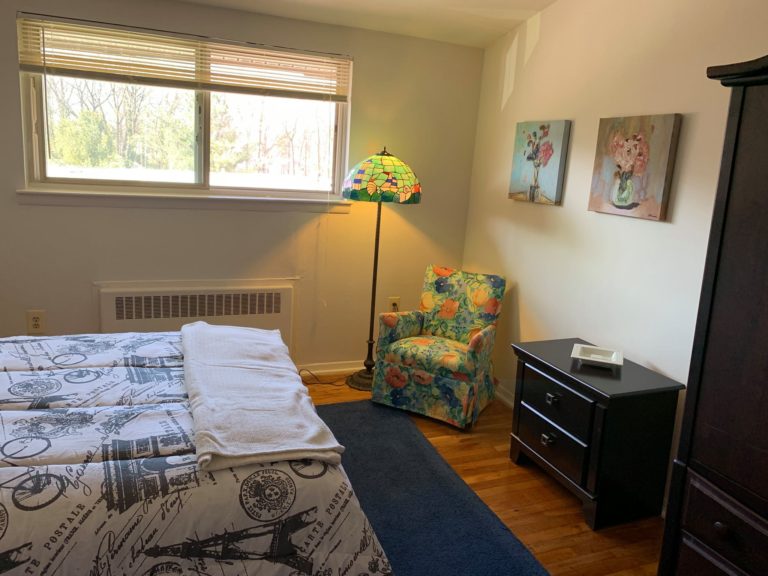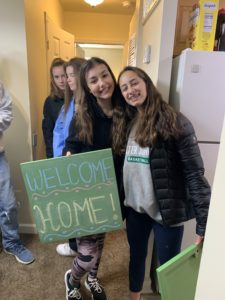 Once we know the family's details (for example a family of five, husband, wife, grandma, two kids with a baby on the way).  We will use that information to help us pick items that would be appropriate for their family dynamics.
Then it's off to do the shopping. We'll share where we go and what we look for.
Please consider organizing your school, civic or house of worship group, or book club, etc to do a home setup – or a collection for some of our often needed items (pots & pans; towel sets; Welcome Doormats; Backpacks filled with school supplies; covered casseroles and serving platters)
See more about KindWorks and our volunteer opportunities by clicking here
Your donations here support KindWorks in our mission to help heal. Thank you for your support!
FAQ
Updates